what music are you listening to now
10-16-2017, 12:47 AM,
Desynched
Member


Posts: 5
Likes Given: 1
Likes Received: 1 in 1 posts
Joined: Oct 2017
RE: what music are you listening to now
10-16-2017, 11:51 PM,
(This post was last modified: 10-16-2017, 11:52 PM by Zach.)
Zach
Active Member (50+ Posts)


Posts: 90
Likes Given: 252
Likes Received: 88 in 39 posts
Joined: Jul 2015
RE: what music are you listening to now
Yesterday, 04:39 PM,
Nía
Bona Fide Wanderer (500+ Posts)


Posts: 1,431
Likes Given: 1038
Likes Received: 821 in 495 posts
Joined: Jun 2015
RE: what music are you listening to now
---
Compassion, sensitivity, and an ability to empathize are helpful in avoiding the distortions of man-made intelligence and awareness.

10 hours ago,
(This post was last modified: 8 hours ago by Dekalb_Blues.)
Dekalb_Blues
Senior Member (250+ Posts)


Posts: 360
Likes Given: 245
Likes Received: 286 in 190 posts
Joined: Mar 2012
RE: Kekkin' Back & Enjoying the Mystery-Clad Being
~
BEFORE ENLIGHTENMENT -- MAN IN A NIGHTMARE OF UNFULFILLMENT
BIZNESS AS USUAL -- RATS WINNING THE RATRACE -- ALL HOPE FAILING
-- BUT SUDDENLY-- THE INEFFABLE MAGICAL NATURE OF THE CREATION REVEALS ITSELF!!
AS TORTUROUS CATALYSTS ARE EXPERIENCED PROPERLY, MERCIFULLY REFRESHING SLACK IS ACHIEVED,
GIVING NEW STRENGTH TO ONE'S EVOLUTION
THE ENIGMATIC AWESOMENESS OF

BEING

CAN NOW BE SAVOURED MORE FULLY, WISDOM PERCEIVED
AH BUT WAIT, CATALYST MUST NOW BE GROKKED IN A NEWLY COMPLEX LIGHT --
ANYWAY, A FUTURE OF UNPARALLELED OPPORTUNITY OPENS BEFORE ONE . . .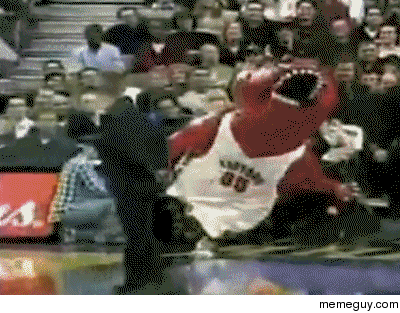 . . . IF ONE IS PREPARED TO TAKE THE ROUGH WITH THE SMOOTH . . .
. . . AND SHOW ONE'S UNBOUNDED GRATITUDE FOR THE INFINITE CREATOR'S DESIGN,
IN WHICH ONE IS HONOURED TO FIGURE PROFOUNDLY (HOWEVER IMPERFECTLY, HOWEVER
INFINITESIMALLY ONE SERVES . . . ONE'S POSITIVE INTENT MATTERS)
"Stop acting so small-- you are the Universe in ecstatic motion!"
-- Rumi
"Love may have a blooming going into the shift, as it ought, those with great love in their hearts responding to the realization that little else matters."
-- Zetas
"Dance, when you've broken open.
Dance, if you've torn off the bandage.
Dance in the middle of the fighting.
Dance in your blood.
Dance when you're perfectly free."
"Keep your gaze on the bandaged place. That's where the Light enters you."
"Who gets up early to discover the moment Light begins?"
"Gamble everything for Love, if you're a true human being. If not, leave this gathering."
--- Jalaluddin Rumi (13th cent. Afghan Sufi and poet)
The following 1 user Likes Dekalb_Blues's post:
sunnysideup
Users browsing this thread: 1 Guest(s)